Sean 'P. Diddy' Combs, Facing Bombshell Sexual Assault Lawsuit, Settles for an Undisclosed Amount
By Nadia El-Yaouti | Posted on November 20, 2023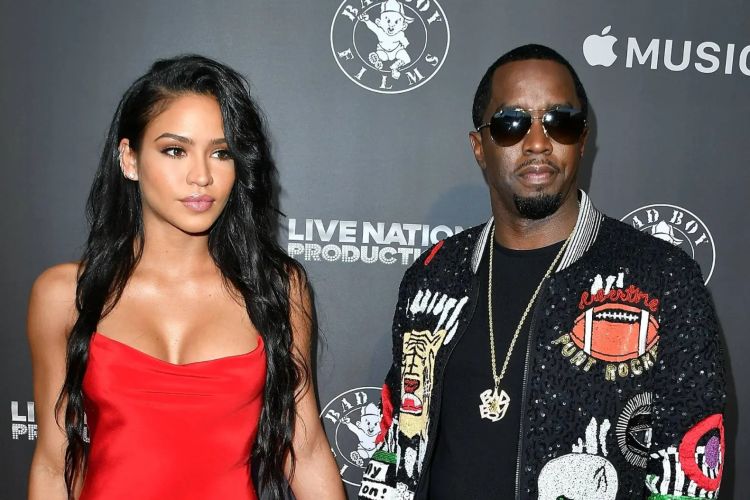 Photo Source: Rolling Stone via Steve Granitz/WireImage
Producer and Music mogul Sean Combs, better known by his stage name P. Diddy, was facing a scathing sexual assault lawsuit filed by his former time girlfriend Casandra Ventura, better known by her stage name, Cassie. The case was quickly settled one day after it was filed in court.
Ventura filed her lawsuit in the U.S. District Court for the Southern District of New York. In it, she named Combs and several other defendants including his record label and company, Bad Boy Records and Bad Boy Entertainment.
Under New York Law, the statute of limitations for sex crimes depends on whether the abuse happened when a victim was a child or an adult. Until recently, victims had anywhere between one and five years to file a civil claim. However, in 2019, the state extended the statute of limitations, allowing adult victims a 20-year window to file a civil claim.
Ventura's lawsuit said that over the course of ten years, she was subjected to physical abuse, sexual assault, sex trafficking, and other acts of violence. The 35-page lawsuit began with a "Trigger Warning" label and detailed a graphic and explicit relationship that Combs subjected Ventura to.
The lawsuit explained that the two met in 2005 when Ventura was 19 and Combs was 37. Shortly after the meeting, Ventura was signed onto Combs' record label and the two entered into a romantic relationship that quickly turned into "a cycle of abuse, violence, and sex trafficking."
The lawsuit listed in detail moments in which Combs forced Ventura to engage in acts against her will. During these acts, as alleged in the complaint, Ventura was repeatedly subjected to physical violence as Combs punched, beat, kicked, and stomped on her until she suffered "bruises, burst lips, black eyes and bleeding."
She was also allegedly forced to "engage in sex acts with male sex workers." Ventura maintained that Combs forced her to look for male sex escorts online and that he forced her to engage in sexual acts with them while he watched. Combs also allegedly supplied Ventura with drugs so that she could "disassociate" from the encounters.
Additionally, the lawsuit maintained that Combs introduced Ventura to a "lifestyle of excessive alcohol and substance abuse and required her to procure illicit prescriptions to satisfy his own addictions."
The lawsuit further stated that toward the end of the relationship, Ventura met with Combs for dinner which ultimately resulted in Combs raping her in her own home. The complaint went on to detail the ways in which Comes forced Ventura to stay in the relationship by asserting "complete control" over her "personal and professional life, thereby ensuring her inability to escape his hold."
Ventura's lawsuit maintained that Combs had violent tendencies and was prone to uncontrollable anger, which he regularly unleashed on Ventura. She maintained that Comb's staff and employees at Bad Boy Entertainment witnessed his violence toward her firsthand, but nobody spoke up or tried to stop it. Instead, when Ventura did try to leave the relationship, Comb's team and employees would find her and try to convince her to return.
Combs' alleged violent tendencies extended to indirect threats that Combs made toward Ventura during their time together. Those threats included forcing Ventura to carry his gun in her purse, and allegedly threatening her if she tried to leave.
The lawsuit also described an incident in which Combs threatened to blow up the car of another rapper, Kid Cudi, whom Ventura had dated in 2012. Shortly after Combs made the threat, Kid Cudi's vehicle blew up. The rapper was able to confirm the details of Ventura's allegation made in the lawsuit through his spokesperson.
In a statement issued after filing her lawsuit, Ventura said, after years in silence and darkness, "I am finally ready to tell my story, and to speak up on behalf of myself and for the benefit of other women who face violence and abuse in their relationships."
Combs' legal team initially responded to the lawsuit by vehemently denying the allegations. Combs' attorney, Ben Brafman, shared, "For the past six months, Mr. Combs has been subjected to Ms. Ventura's persistent demand of $30 million, under the threat of writing a damaging book about their relationship, which was unequivocally rejected as blatant blackmail. Despite withdrawing her initial threat, Ms. Ventura has now resorted to filing a lawsuit riddled with baseless and outrageous lies, aiming to tarnish Mr. Combs's reputation and seeking a payday."
Ventura's attorney, Douglas Wigdor, pushed back against Combs' legal statement explaining, "Mr. Combs offered Ms. Ventura eight figures to silence her and prevent the filing of this lawsuit, she rejected his efforts."
The lawsuit was filed in court on Thursday, November 16, 2023. By Friday, November 17, it was announced that the parties had settled the case out of court for an undisclosed amount. Although Combs may have already suffered significant reputational damage from the public filing of the complaint, by settling he avoids further damage through public testimony and other evidence had the case gone to trial, plus the specter of a large damages award in excess of the settlement amount. For her part, Ventura by settling avoids having to relive the events alleged in the complaint through a public airing in court, as well as the risk of losing at trial and recovering nothing for the abuse she allegedly suffered.
Both parties have released statements referring to the resolution of the case through settlement as "amicable."