Meth Dealer's Enhanced Sentence Ok'd Since Evidence Showed He Controlled Other Dealers
By Maureen Rubin | Posted on November 20, 2023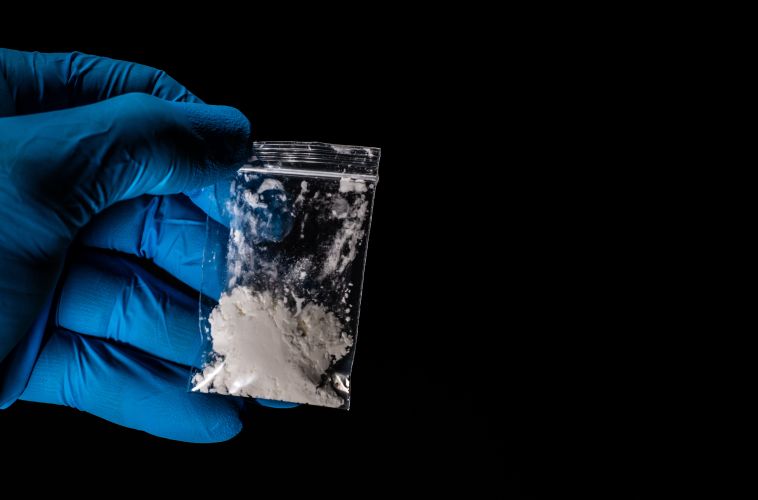 Photo Source: Adobe Stock Image
The Ninth Circuit Court of Appeals has affirmed a district court's ruling that a methamphetamine (meth) dealer properly received an enhanced prison sentence because he was found to be a "leader-or-organizer" of a drug distribution operation in Hawaii.
Under the Aggravating and Mitigating Rule Adjustments Primer, which are Guidelines issued by the United States Sentencing Enhancement Commission, the court can give harsher sentences to anyone who is found to have been an "organizer, leader, manager, or supervisor in the criminal activity." When the U.S. District Court for the District of Hawaii ruled that defendant Daniel K. Vinge fit this description, his sentence was enhanced by Presiding District Judge Helen W. Gillmor.
Vinge disputed this finding, arguing that he had "no control" over the methamphetamine and heroin network of which he was a part. He appealed to the Ninth Circuit Court of Appeal, where Judge Lawrence Van Dyke wrote a unanimous opinion that found that the district court did not abuse its discretion when it gave Vinge a longer sentence than a co-conspirator who "was not similarly situated" on November 8.
Vinge appealed, arguing that the district court erred when it labeled him as a leader-or-organizer and imposed a sentence that was "disproportionate" to his fellow dealer. He also objected to a court-imposed condition that prevented him from interacting with his wife, who had recently pled guilty to several felony charges in an unrelated case.
Van Dyke began his opinion by commenting that recent cases "have not been entirely clear with respect to the distinction between an organizer and a leader." As a result, he reiterated the Ninth Circuit's 2015 ruling that held the "level of control required to be an organizer is only 'the ability and influence necessary to coordinate the activities of others to achieve the desired result.'"
The opinion then provided the background of the drug bust that occurred after investigators found a "suspicious package" en route from Las Vegas to Maui. The package held 24 pounds of meth along with three pounds of heroin. The drugs, along with a tracker, were delivered to the home of Vinge's co-conspirator, Genghis K. Kaihewalu. During a post-arrest interview, Vinge made several "incriminating statements" that clarified his role in the drug network. Kaihewalu pleaded guilty and was sentenced to 120 months in prison. Vinge received a 200-month sentence.
The Ninth Circuit opinion quickly found that Judge Gillmor did not abuse her discretion when she enhanced Vinge's sentence. Rather, the appellate court found evidence of Vinge's control as well as his responsibility for "organizing others for the purpose of carrying out the crime," although only one of these conditions is necessary for sentence enhancement.
Vinge's appeal rested on three cases. The first, he argued, held that control, not mere facilitation is required for the enhancement. Van Dyke disagreed, ruling that that higher degree of direct authority was not needed. Second, Vinge cited a case that required the organizer or leader to have "direct control" over others. Van Dyke again disagreed, saying the precedent "explicitly does not interpret the
organizational authority basis for the enhancement." Thus, he concluded, "its discussion of control is not relevant to that basis." Third, Van Dyke disagreed that "supervisory control over others" was necessary "in order to apply the organizer sentencing enhancement."
Van Dyke referred to these cases as ones that "provide softer forms of authority or control (that) are sufficient for a determination that a defendant is an organizer." To support their findings about Vinge's authority or control, the Ninth Circuit pointed to Vinge's admission that he "gathered up everybody's money," placed the order with his contact on the mainland, followed the tracking, picked up the packages, "gave to the people" on the island, and collected the proceeds." The opinion concluded that "These activities are enough to support the district court's determination that Vinge coordinated and exercised organizational authority over the other participants in the scheme."
The opinion then supported the sentencing differentials of Vinge and Kaihewalu. It concluded that their roles were not equal, their plea deals were dissimilar, and Kaihewalu suffered from serious health issues. Finally, Van Dyke declined to review the order that forbade Vinge from interacting with his wife. This is because although she has been charged with a felony, she has not been convicted. Vinge is free to raise the issue at a later date when the case becomes "ripe" and his wife's status "is no longer speculative," the opinion said.